Julius (4)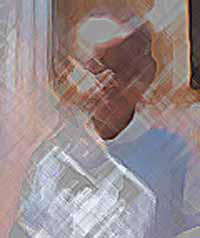 J
ulius is 7 and he and his younger sister live with their disabled father and despairing mother in a very poor hut in the slums. The two children attend the school and the two meals a day they eat there are usually their sole support.
O
ne day Julius did not turn up for school. When he missed the next day the teacher asked his sister where he was. The reply came back that mum had told him to go out and die and he hadn't been back home since. The head teacher set off determined to find him. She hunted all over the community until eventually he was found, naked apart from his pants, cold and hungry. He hadn't slept or eaten for three days since his mother turned him out.
B
ack at school he was given clothes and food and he perked up again. After this incident there was no alternative but to take him home again and try to keep an eye on him, but one day, when the school has boarding facilities, this would offer a better alternative at such times of crisis.