FKC Timeline (12)
May 2008
T
he school Kitchen is completed, new buildings are ready for use once electricity is supplied to the site. There are now 59 children in school with sights set on 100 for the Autumn term. New desks and chairs are needed but the old ones re being used for now. Tables and chairs still needed for the dining hall - fund raising continues.
FKC Trustees decide that the new priority is to complete the school kitchen, connect the school to the electricity supply, and press on with turning the original classrooms into dormitories and building the toilet and shower block so that the children trapped in the Refugee Camp can be offered weekly boarding facilities and can resume their interrupted education. Eventually the boarding provision will be available for the Lodwar children as previously planned, but for now the immediate need is for the local children displaced by the violence in the New Year. Funding for this new phase is now a priority - see the Fund Raising section of our
news
page of the website.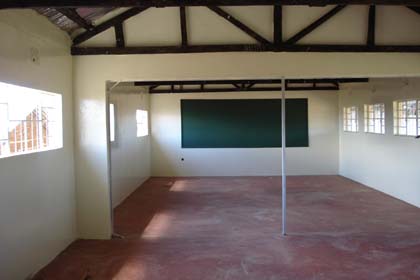 June 2008
W
ork has begun on the dormitories and plans are drawn up for the toilet block. At the end of FKC's fourth financial year, and second as a registered charity, it is amazing to realise how much has been achieved. It is true of course that the emphasis of our fund raising has changed as we have responded to the political crisis in the country, but this will be a temporary deflection, not a permanent change. Our objects remain the same - to assist the children supported by Christian Outreach Ministries, the organisation for which the Pastor works, to achieve progress out of poverty through education. We have made a very good start!.



Timeline from our Archives