FKC Timeline (1)
Pre 2003
A
pastor from Christian Outreach Ministries and his team visit Lodwar, a desert region 350 miles north of their home in Eldoret, on a preaching mission. Encountering abject poverty and orphaned and abandoned children on the streets, they return later to found an orphanage for 50 children, with an outreach programme to a further 65 in the community around.
August 2003
T
he pastor attends the
Good News Crusade Camp
in Taunton, following up on training he had received from GNC. Margaret (now Chairman of FKC) and Sandra (now Secretary of FKC) independently meet him and hear about the children. (See
Margaret's Story
).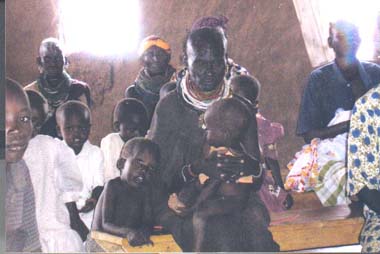 S
andra met him at a camp barbecue. Here the pastor spoke the words that captured Sandra's imagination. "You people", he said, "you eat so much. This morning you have good breakfast, then coffee and biscuit, now you eat barbecue lunch. Later you will have tea and maybe cake, and tonight an evening meal. and maybe also supper. The children in my orphanage eat one meal a day, two when we can afford it."
F
urther discussion revealed the details of the pastor's history with the Lodwar children. (See the
Pastor's Story
). It was a challenge to both Margaret and Sandra. Each sent him home with some money to help. Neither felt that that was a sufficient response.
&nbsp


Timeline from our Archives