FKC Timeline (6)
March 2006
L
eased land on which school stands suddenly sold, The pastor told to remove the school forthwith. Allowed to stay until end of term, move during Easter holiday.
Sandra visits Eldoret, seeing the work at first hand. New school buildings being built on the (soon to be) owned land, children still being taught on the leased land until end of term. (See
Sandra's Story
).
May 2006
M
oney sent to complete purchase of land, part of this being a loan from FKC members' Church against Birmingham Churches' promise to raise the funds in due course.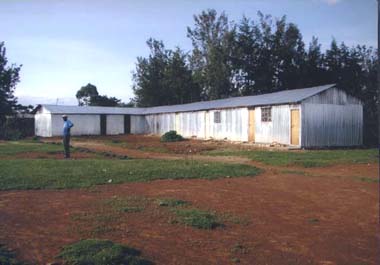 End of a second year of the project.
Another Church adopts FKC as their chosen charity for a period. A milestone in that this is the first extension of support for FKC from outside the "Christmas Card list" and spin-offs from that initial list.



Timeline from our Archives